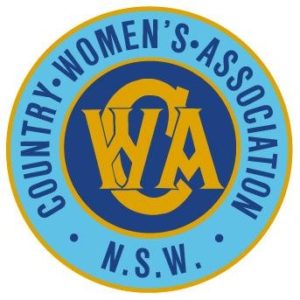 The Eugowra CWA branch welcomed several new members at its recent meet and greet event at the home of Yvonne and Colin Smalley. The next meeting will be in the CWA rooms on Friday, 10th March at 11am. Frances Anderson will talk about Nepal after attending a CWA of NSW study weekend in Canberra. Eyewear Specs op- tometrists are renting the CWA rooms once a fortnight for consultations.
Future dates to remember: The Central West Group Craft & Cooking Expo will be in Orange from 12th to 17th March. Eugowra members are putting in a selection of arti- cles.
A group barbeque will be held at Bun- nings in Orange on 5th March. Money raised will off set the cost of representa- tives going to the annual state conference.
The Eugowra Branch will have a stall at Eugowra Country Fair on 8th April.
A free exhibition on the Spirit of Anzac Centenary Experience will be in Orange from 12th to 17th March.
International Women's Day celebra- tion in Boorowa on Sunday, 12th March at Boorowa RSL. Keynote speaker Ailsa Piper, writer, director and performer. Cost $25. RSVP Janene Hurley on 6835 1330 or Janene.hurley@hilltops.nsw.gov.au