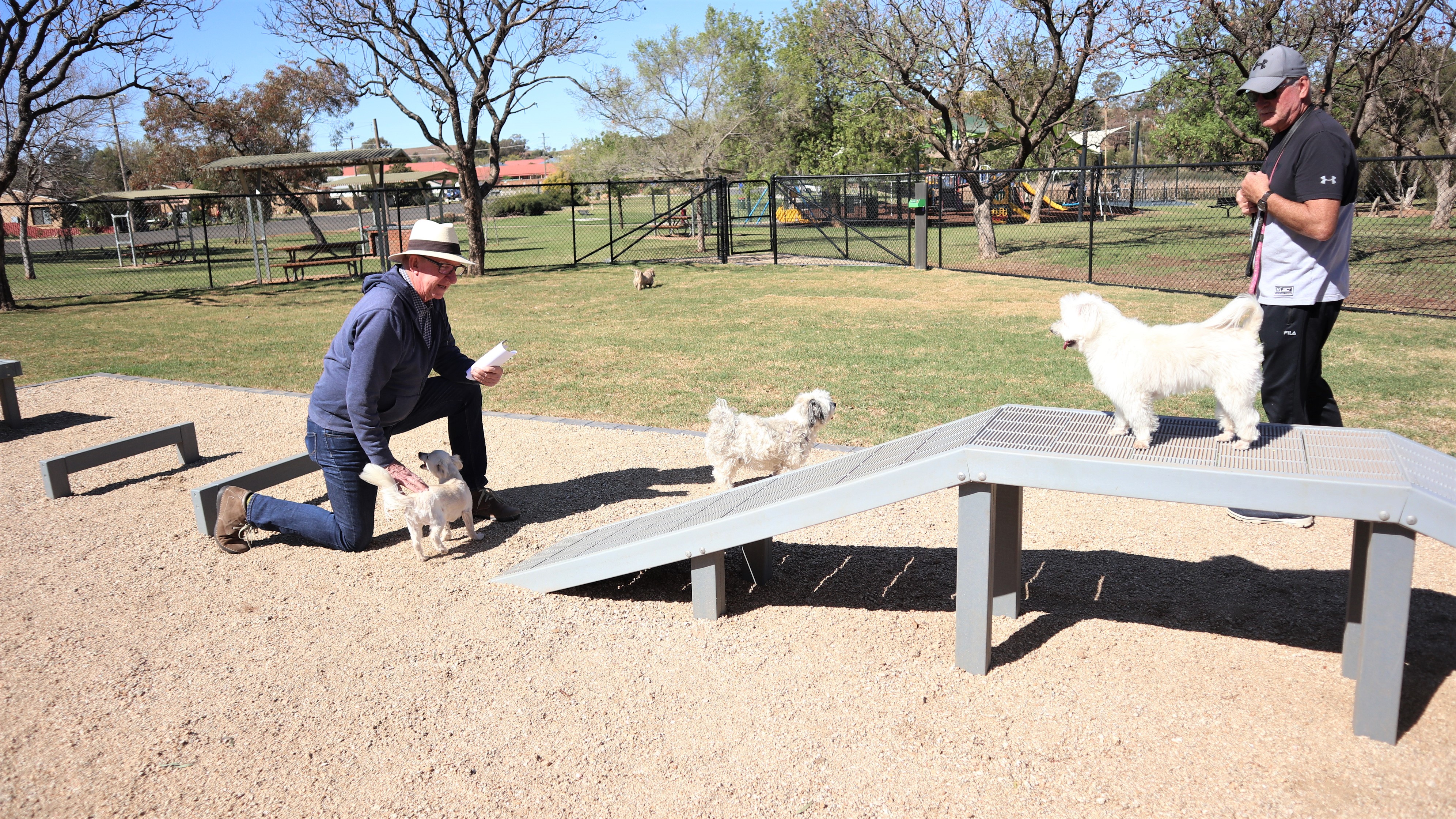 Shire dogs now have something to wag about: there's a new off-leash park at Kelly Reserve. After three months of construction the new dog park opened to the public today.
The park is fully fenced, meaning playful pooches can run with the pack without risk of running into trouble such as traffic or playgrounds.
The dog park includes a general exercise area, as well as a separate agility yard with permanent fixtures, which will encourage canines to exercise both body and mind. The entry is double gated to prevent accidental escapes.
There is new turf, plenty of shade, and even bench seating for owners who might not have as much energy to burn. A pooch drinking bowl post was installed so dogs can keep hydrated. The park is also fitted with bag dispensers, so owners can easily clean up after their dogs.
Parkes Shire Council's Presentation Technical Officer, Tim Gillogly said the park was established as part of Council's commitment to urban animal management.
"Off-leash parks have a range of benefits, and provide social opportunities for both dogs and owners," said Tim.
Councillor Bill Jayet brought his companions Poppy and Banjo to test out the new facility and said: "This really is a fabulous project. There has been strong community demand for a fully fenced dog park, and this is better than anyone could have imagined."
Dog owners using the new facilities are expected to take the lead with responsible ownership.
Dogs must be vaccinated, wormed, desexed and registered before being taken to the park. Always bring a leash, monitor your dog's behaviour, and never leave dogs unattended.