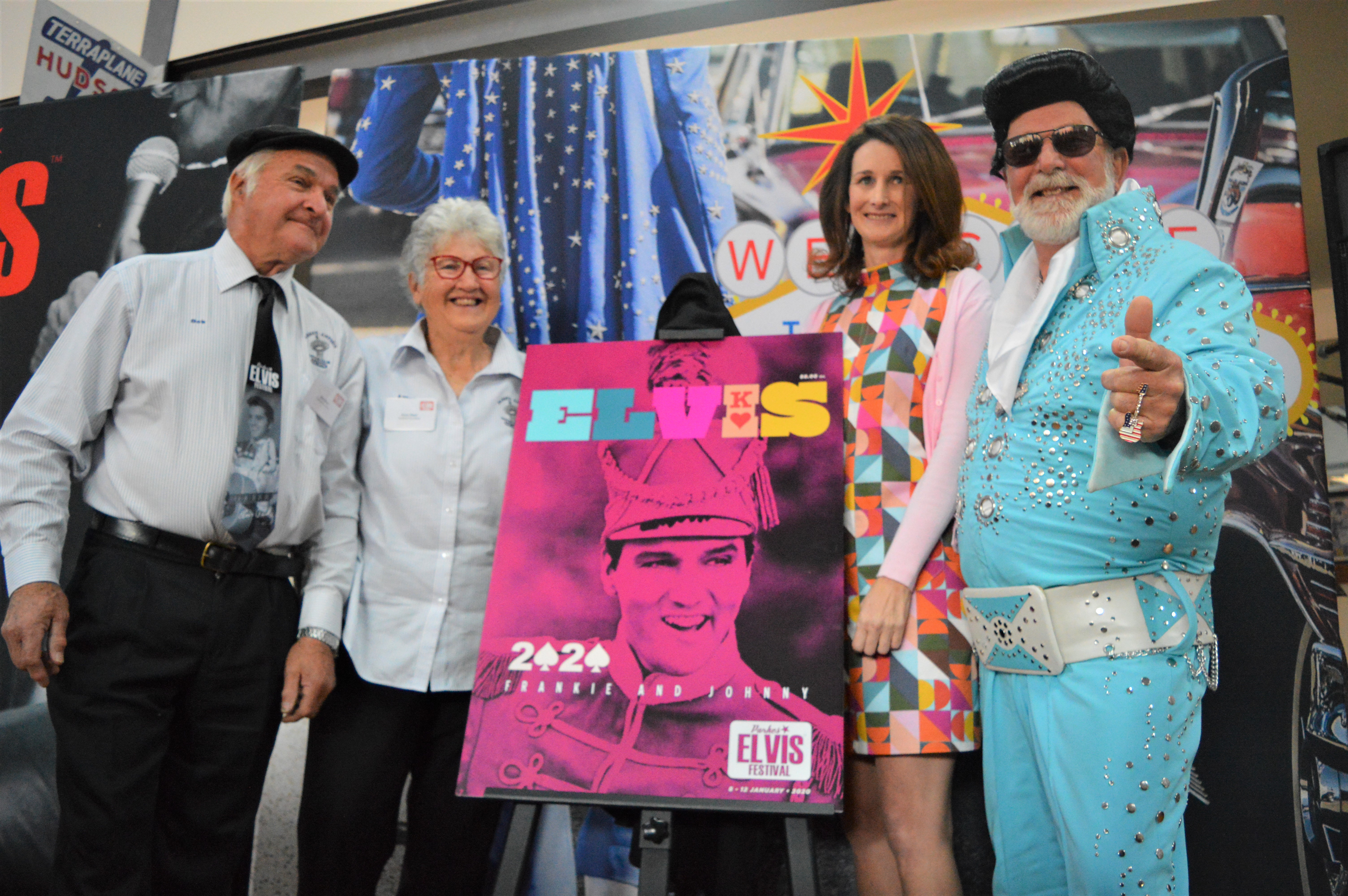 The 2020 Parkes Elvis Festival is on course to be the biggest yet with some shows already sold out just days after ticket sales opened on Monday when the 28th celebration of the King of Rock 'n Roll was launched at the Parkes Motor Museum.
With the theme the 1966 riverboat gambler movie Frankie and Johnny, a wave of up to 30,000 people in colourful and fun costumes are expected to flood the streets
of Parkes from 8th to 12th January.
"We have the best line-up ever with a huge combination of 65 ticketed and 200 free events," said Festival Director Cathy Treasure.
"With the drought continuing its grip, we want people to come out and enjoy good entertainment without any worries."
The stage in Cooke Park is the focus of the free entertainment program and festival goers can look forward to seeing Mark Andrews performing his first ever free concert, Greg Page and the John Field Band with Brendan Chase among others.
True blue Elvis fans can look forward to Dean Z, next year's feature artist and winner of the Ultimate Elvis Tribute Artist in 2013.
The amazing performer has dedicated his life to honouring the legacy of Elvis.
Other legends to look out for is the Wall of Fame inductee Joe Camillero of the Black Sorrows, and Adam Harvey who will do a tribute to Elvis's country albums.
Festival goers can expect more activity areas, more shuttles, the first ever sleeper trains and a revitalised Rock 'n Roll dancing program. Go to https://www.parkeselvisfestival.com.au/ for more.
By Maggi Barnard