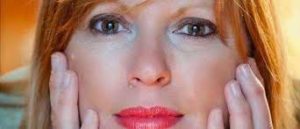 One of Australia's most famed and accurate psychic mediums will be in Parkes next Friday. Deb Webber, Woman's Day columnist and TV star, is bringing her acclaimed live show to the Parkes Leagues Club on Friday, 15th June.
Deb is one of Australia's most famed and accurate psychic mediums. She features on Australia and New Zealand's channel 10 and Gem's award-winning series Sensing Murder. She is also a decade long columnist for the Woman's Day magazine in both countries. Originally from Melbourne, single mother of two, Deb Webber has been relaying messages from spirits since she was a young child.
Deb will bring her insight and gift to Parkes to showcase her incredible accuracy and connection to the spirit world.
She will walk through the audience giving spontaneous readings and connecting the lucky chosen people to their loved ones in spirit. Sometimes they are cheeky, sometimes sad, sometimes humorous but they are always inspiring and insightful for those receiving the reading and for those who get to witness the extraordinary detail that Deb can bring.
Following the live show, Deb will host a Q & A session, and a Tibetan crystal bowl meditation at the end to send everyone home calm, safe and with the right spirits. Doors at the Parkes Leagues Club open at 7pm for the show at 7:30pm. Tickets are from $48.00 on sale at www.debwebber.com.au or phone 0427 799 611. Also see our competition to win two tickets to the show in Parkes on this page.