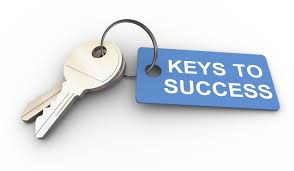 Planning Is The Key To Success
Whether you bought your business or whether you set it up from scratch, no doubt you had a vision. To turn your visions into reality takes hard work and planning. Success does not come overnight.
A small business owner needs to wear many hats: personnel manager, finance manager, information technology manager, inventory manager, and the list goes on. No one can be a master of all these tasks. There are just not enough hours in the day. Whilst running your own business can be a challenge, it can also be very satisfying.
The key is to concentrate on your strengths, and to outsource or delegate the other tasks where possible. If you are lacking a vital skill get someone to teach you. In order to make your vision a reality you need a plan.
A business plan does not have to be a long document. You need to know how your product fills a need, who has that
need, what people are willing to pay for your product, how you are going to deliver your product, how you will finance your business, who you will need to help you and how you can do it better than your competitors.
Your plans need to be flexible; if something isn't working it needs to be fixed. Problems need to be recognised, sooner rather than later. Following an outdated business plan (or even worse not having a plan), can ruin your chances of succeeding. If you don't have a plan, you should plan to have one! If you need help, find someone with the skills to help you.