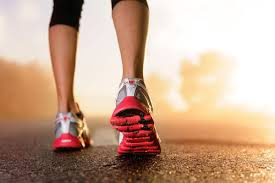 Are You Ready For An Essential Oils Journey?
If you're in Parkes and have heard anyone talk about Young Living Essential Oils, you've probably also heard of the Wild Thyme Essentials Tribe.
This local group of approximately 100 people form part of a wider community of over 4,000 essential oil users in the Wild Thyme Tribe who span the globe and support one another through education and practicing natural wellness with Young Living essential oils.
A number of local members of the Wild Thyme Essentials Tribe will be hosting an event on Friday, 21st September at 14 Hodges Street at 7:30pm for people interested in learning more about essential oils. The local members will talk about how oils have helped support them and their families.
There will be a discussion on every day uses of essential oils including supporting seasonal wellness and emotional and mental wellness with essential oils, as well as information on the Young Living difference – the Seed to Seal promise, which encapsulates the gold standard in ethics and sustainability and the highest quality essential oils.
Come and enjoy an uplifting sensory experience in a relaxed environment while you learn all about Young Living Essential Oils. Three lucky people who RSVP to this event will receive a trio of 10ml flower-infused essential oil rollers on the night of the event.
Eat Your Eyes Healthy
Eye sight is vital to all of us, and you can boost it by eating the following foods:
• Almonds are a rich source of vitamin E, zinc, fibre, iron, magnesium and potassium.
• Citrus and berries are the ultimate sources of vitamin C, and considered the healthiest food for your eyes.
• Eggs are packed full of protein, and also provide us with lutein, vitamin E and omega 3.
• Leafy Greens contain high amounts of lutein and zeaxanthin – these antioxidants have shown to lower risk of development of macular degeneration and cataracts.
• Fatty Fish are rich in DHA, which is an acid found in the retina. These essential fatty acids help drain fluid from the eye thus decreasing the risk of high pressure.
Real Yoga With Real Benefits
I love the practice of yoga and have gained so much from it. Teaching yoga is about giving back by sharing my love of the practice and helping people feel better in their own skin. Yoga is fantastic for your body, but also great for your mind for lifting your spirits and allowing you to find peace. I provide a variety of yoga classes and times – see YogaMon on Facebook. Come give it a try – forget the scary poses you see in glossy magazines, this is real yoga with
real benefits.
By Monica Lea
Shire's Super Supply Of Outdoor Fun
Be active and have some fun! Play, swim, walk, skate, cycle and run at one of the fantastic sports and recreation facilities across the Parkes Shire.
Be outdoors and enjoy our beautiful parks, gardens and playgrounds. The recreational activities are endless for residents and visitors to enjoy in the Parkes Shire. Be cool at a choice of four public swimming facilities across the Shire in Parkes, Peak Hill, Trundle and Tullamore. To support the community during the drought, Parkes Shire Council has agreed to waive pool admission fees for the 2018/19 pool season.
Be daring at one of the skate park precincts, specially designed for skateboarding and BMX riding, offering a great place for the young and young at heart to hang out and show off their skills. Be healthy and take a stroll along the
new shared paths and cycling routes. Parkes Shire Council has recently installed a number of outdoor exercise stations for residents and visitors to utilise at no cost. Be adventurous and take a trip out to one of our Shires waterways where you can enjoy a range of passive recreation activities including bushwalking, birdwatching, kayaking and fishing.
Find out more about 'Things To Do' in the Parkes Shire via www.parkes.nsw.gov.au
Art As Therapy
Maralyn Nash is a professional artist, registered art therapist and educator. She offers art therapy sessions and workshops for compassion, connection and creation, as well as Creativity & Well Being Art Classes for kids ages 7-11 years. Maralyn completed her Masters degree in Art Therapy at the University of Western Sydney, and has over 20 years experience in teaching visual arts and working as an art therapist.