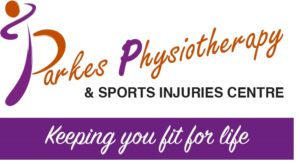 The short answer is Yes.
All hamstring injuries have some involvement either directly or indirectly from our back and nerves and how we control movement of the pelvis. Our hamstrings attach to the bottom of our pelvis. They work to not only straighten the hip and bend the knee but to also help stabilise the pelvis. Any change in back position affects our pelvic position which in turn affects our hamstring length.
The nerves supplying our hamstrings originate in the lumbar spine. Any tightness or stiff joints in the lower back can impact on the ability of the nerves to glide and move through the hamstrings. We know muscles protect nerves, so if we have a tight nerve coming from our lower back, the hamstrings will tighten to protect this nerve. This tightness puts the muscle at risk of injury when it is working hard. The load is magnified if the hamstring is working overtime to control the pelvis when the gluteal muscles or the joints in the lumbar spine are not working efficiently.
This is why sometimes you can stretch and stretch your hammies and they just won't loosen up. They may be protecting a tight nerve. By stretching them you are putting the nerve under strain which actually makes the muscle tighten further. In this case we need to look to the lumbar spine to free up this tight nerve.
If you suffer from hamstring tightness or recurrent hamstring injury it is important to address what is happening in your lumbar spine and pelvic control before your hamstring can completely recover.
"For the fitness of you"
Linda Reilly