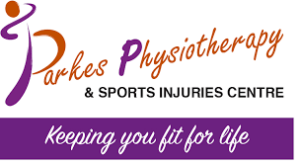 When you think about how much we use our hands especially when playing ball sports, it's not hard to understand why hand and finger injuries are so common. Most of these injuries heal spontaneously, which is why they are often neglected by athletes. Many people don't seek help until it is too late for effective treatment however an early, accurate diagnosis to identify potentially serious injuries can prevent long term functional impairment and deformity.
Knowledge of the mechanism of injury or how the injury happened can also help with an accurate diagnosis. A punching injury often results in a fracture to one of the metacarpal bones, commonly the base of the fifth metacarpal. A direct blow to the point of the finger often causes a dislocation or sprain of one of the finger joints. Sometimes the finger flexor tendon can pull a plug of bone off its attachment causing an avulsion fracture.
This most commonly involves the ring finger and occurs when a player grabs an opponents clothing during a tackle.
As a general rule of thumb, if there is any deformity present, either with the hand open or closed, persistent swelling or any of the hand or finger joints don't move as they should, it is important to have the injury checked out by a professional. Some fractures may require surgery, some immobilisation or splinting. Sprains or dislocations may require swelling management with ice or an oedema glove and exercises to prevent loss of range of motion.
An early diagnosis and appropriate management can prevent a lifetime of deformity and loss of function.
For the fitness of you,
Linda Reilly