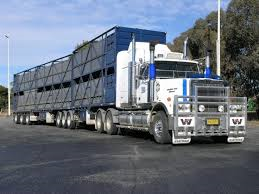 A road upgrade to create a major heavy vehicle route linking the Newell Highway to busy grain handling facilities at Wirrinya, south-west of Parkes, is now complete.
The changes include a 12.6 km section of the road, known as Bewleys Road in the Weddin Shire, and Wirrinya Road in the Forbes Shire, was widened, had its culverts strengthened, intersections realigned and rail crossings improved to allow access for an increased number of heavy vehicles.
The upgrade will allow B-doubles, road trains and other heavy vehicles to use the road as a direct route between the Newell Highway and Wirrinya.
The upgrade has created a more direct heavy vehicle route which represents a distance saving of up to 37 kilometres per trip meaning the trucks will no longer need to travel through Forbes or Caragabal. The grain handling facility at Wirrinya received about 50,000 tonnes of grain each year by truck.