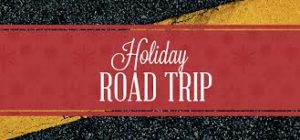 Wops Glass Will Look After All Your Glass Needs
Wops Glass specialises in windscreens, windscreen chip repairs and all general glazing including residential and commercial premises. Wops Glass offers windscreen replacement or chips repairs on all vehicles including trucks and farm machinery at a competitive price. With 30 years' experience in the glazing industry they also specialise
in all glazing needs for residential and commercial properties. Wops also repair or replace fly doors and fly screens.
The full list of services include: customising, screen doors, fly screens, mirrors, stone chip repairs, glass cutting, installation, replacement, resealing, automotive glass replacement and residential and commercial glass and all insurance work.
Rego's Plus Has A Confident Team Of Mechanics
Rego's Plus Tyre and Mechanical would like to wish everyone a Merry Christmas and a Safe and Happy New Year. The team at Rego's Plus have more than 35 years' experience in the tyre and mechanical field. Patrick Lenehan is the
owner and operator of the business and has a very confident team of mechanics working for him. You can be assured that your vehicle will be looked after. Rego's Plus Tyre and Mechanical ser-vices include all mechanical needs, Rego
checks, all your tyre needs and CTP Insurance. Rego's Plus is one of the leading tyre specialists in the Central West and is a Kumho Platinum dealership. In Parkes customers have access to the full range of high quality, reliable tyres. The technicians guarantee a professional and well thought out decision when it comes to fitting your tyres. Rego's Plus Tyre and Mechanical, in conjunction with Kumho Tyres, are the only mechanics in Parkes that help to support the McGrath Foundation by taking part in Pink Fitters Day. The network of Kumho dealers raised more than $20,000 on the day.
Inline Panel & Paint Will Look After All Your Smash Repairs
Inline Panel & Paint panel beaters has a fully equipped smash repairs workshop for all types of vehicles and has been servicing Parkes for the past four-and-a-half years. Owner Mick O'Donohue has 14 years experience in the field and works hard to ensure he and his team are always up to date with the latest technology and safety features in new models of cars. They do all insurance work and private work and all work is guaranteed. Go and see them at Shed 3, 7 Clarke Street or call them on 6862 5770.
Ensure You Arrive Safely This Holiday Season
It won't be long until school finishes for the year, the kids are on holidays and we all get ready for our summer holiday. Whether it be heading to the coast for Christmas, visiting family and friends or just on a local outing, one thing is for certain, you need to ensure that your vehicle is safe and ready for your trip. You are not only ensuring the
safety of your family, but also other travellers who share the road.
To ensure that you arrive at your destination safely and on time, here are some safety tips for your car:
• Service your car: Drop into your local service station and ensure that you get your car serviced before setting out on
that trip. Better to be safe than sorry.
• Insurance and registration for your car: Double check your insurance to see that it is up to date and now with some people not always receiving their registration notices in the mail and no evidence on your car to remind you, check to see if your car meets all criteria.
• With any chips in your windscreen, why not get them fixed rather than run the risk of it running when left out in the sun. It doesn't take long to get it repaired, so make the time now.
• Check all of your tyres, including your spare, and have your wheels aligned. Nothing worse than being stuck in the
middle of nowhere with no spare tyre ready to go.
• Keep your mobile phones charged, a first aid kit in the car and a map handy in case you get lost, either mobile or paper.
• Carry water and oil in your car at all times, you never know when you might need them.
• Ensure you have the correct child restraints in your car, and keep pets restrained as well for everybody's safety.
• Remember double demerits over the Christmas period, so do not speed, its not worth the accident or fine.
NRMA estimates the busiest times to be the last day of school: 16th December; two days before Christmas 23rd December; the day after Boxing Day 27th December and January 4th. Enjoy your holiday!