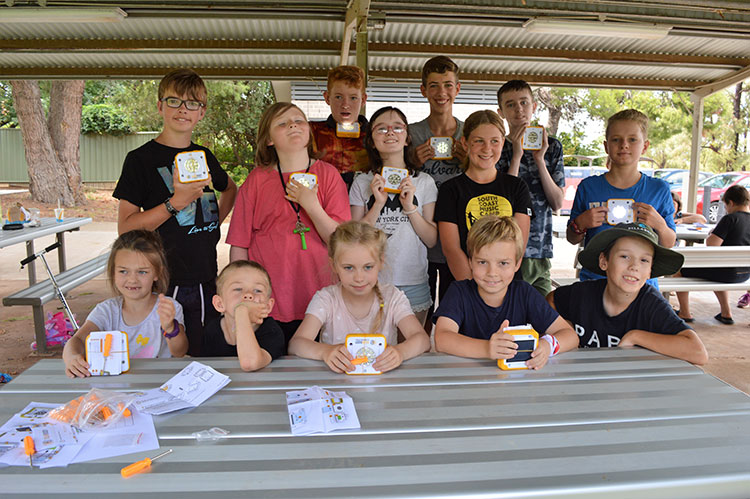 It is amazing how much educational value there is in the building of a solar light as a group of home schoolers discovered in Parkes this week.
The local home school community joined the SolarBuddy project on Wednesday putting together 25 solar lights for kids in energy poor countries.
Leah Knowling, who organised the structured activity for the group's regular Wednesday get together at Lions Park, said when the Home Education Association called for participants in the project, she liked the idea of getting the Parkes group involved.
On Wednesday children from aged 7 to 15 sat down to assemble the lights that will possibly be send to Cambodia. To finish off the project, each participant wrote a letter to the child who will be using the solar light.
Leah said SolarBuddy would send them a video showing the kids when they open up their lights for the first time, and they would be getting return letters as well.
"It was fun doing it," said Ayrton Fowler (14). "We read up about the Afar people in Ethiopia this morning. As they are nomads, these lights would be very useful to them."
Carmel Kelly (11) said the lights would be good for kids who wanted to study at night. "I enjoyed being able to help them, and I learned about technology."
Leah said the activity was not only a great STEM exercise, but included some history, geography and English, while the kids also learned about the importance of kindness. "It is a fantastic exercise and I would encourage all schools to get involved."
SolarBuddy is an Australian charity with a big dream to gift six million solar lights to children living in energy poverty by 2030, to help them to study after dusk and improve their education outcomes.