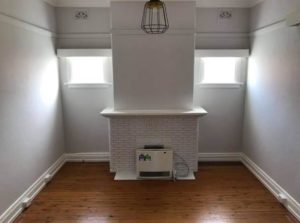 I have been very busy over the last few weeks staging a variety of homes for sale. Staging a home is very important and can add value to your property and thus give you more money in your pocket after sale day. Staging works perfectly when a home is empty and unfurnished. It gives me a blank canvas to enter and create magic within those four walls that will have any prospective buyer simply falling in love instantly with your home and thus wanting it to be their home in the end.
An empty home is devoid of personality and the WOW factor and will not let that property no matter how good its bones are to stand out from the crowd and create a lasting impression to a prospective buyer.
With staging, people hire my services and furniture for a specific period of time usually six weeks to entice a quick and profitable sale from the marketplace.
It is simple and stress-free but the results absolutely speak for themselves. See below my favourite before and after images from a home staged just last week in Forbes. The clients and the Real Estate Agent were so happy with my work that I think a speedy sale could be just around the corner. One home I staged for sale last year in Orange didn't even get to show its charm during open days as it was snavelled up the first day it was listed for sale. It just looked that good!!