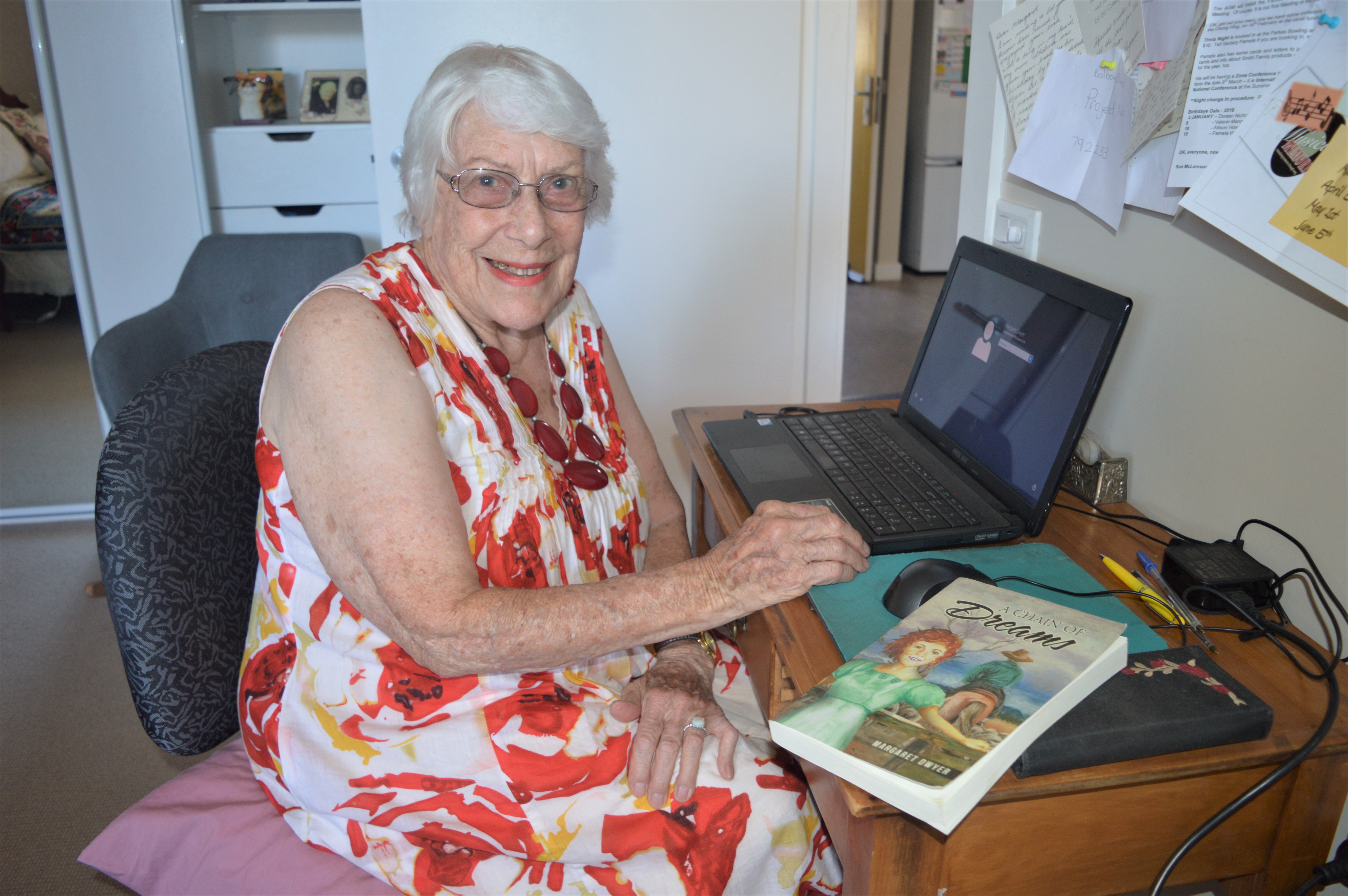 Not many people get to celebrate their 90th birthday, let alone celebrate it with the launch of their fourth published book!
Life has not slowed down for local author Margaret Dwyer when she left her family home in Elizabeth Street nine months ago to move into the retirement village at Southern Cross.
She immediately started working on the sequel to her first fiction book, A Chain of Dreams, published in 2016 after so many readers had asked when she was going to write more.
During the day Margaret has to keep a diary for her busy schedule attending VIEW Club meetings, playing the piano at the Southern Cross Village sing-a-longs and at mass, and various medical appointments while still driving herself.
"So, I write at night from 10pm to 2am when it is quiet and no one can interrupt me."
After only nine months she finished The Unbroken Chain bringing the O'Reagan family into the 21st century where marriage is no longer a given, living together is the norm, young adults live on the streets and drug use results in the escalation of crime.
Margaret's new book will be launched by Councillor Bill Jayet on 27th April at the Coachman Motor Inn at 2pm. Everyone is invited to see Margaret cut her 90th birthday cake at this auspicious event.
By Maggi Barnard