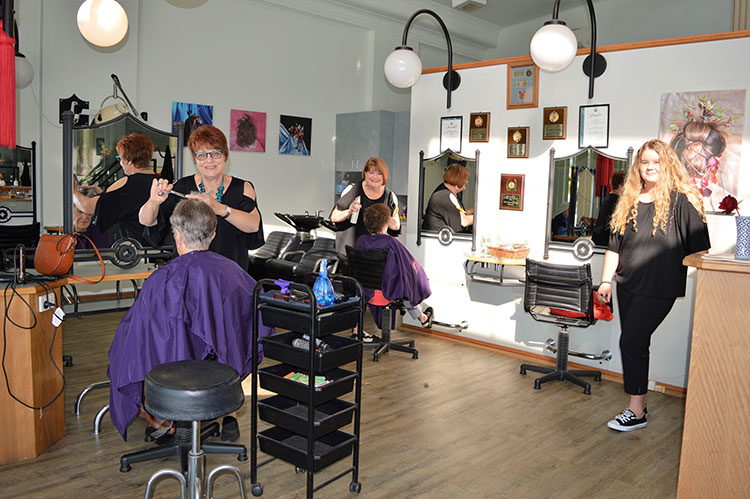 No one knew how seriously the virus was going to affect businesses and the community initially.
It took a couple of weeks for people to realise how virulent the virus was, which meant huge adjustments in places of work, like in hair salons.
Regulations for hairdressers were confusing, first introducing half hour appointments, and shortly after changing it back to unlimited time per client.
Initially it was very stressful for staff dealing with rearranged appointments, cancellations, spacing of clients and sanitisation. We found the best way to deal with it was laughter.
As time went on, coming to the salon for our senior clients was a life line in some ways as they do not have access to internet, live alone or do not have family around.
We asked clients why they came to the salon during the pandemic and some said they could not do their own hair because of medical issues. Others said interaction with our staff and other clients gave them some normality, while for others it improved their self-esteem, or helped them cope with isolation.
At first, we were puzzled as to why we were still allowed to operate, but came to the realisation we were contributing to mental health and wellbeing.
As the old saying goes: "If you can't have a holiday, have a haircut."
By Janice Cassidy