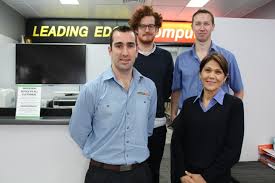 SICK OF CABLES?
If you like a clean and tidy work space, the first thing you try and eliminate are cables. No matter how hard you try, a standard desktop will always have cables going everywhere. With the Lenovo All-In-One S500Z, all you need to plug in is a wireless keyboard and mouse, the power cable and you're ready to go.
With Core 15 power, 8GB of RAM and a 250GB SSD, it's ready for anything you can throw at it with no messy cables.
For more info see the team at Leading Edge Computers, Parkes.