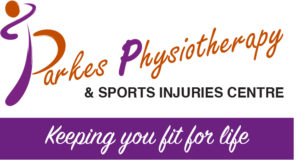 Many people experience a painless cracking, grating or popping sensation when bending the knee. The medical term for this is crepitus. A study by McCoy et al looked at 250 normal knees and found that 99% had patellofemoral crepitus. One must then ask; what causes joint crepitus and does it really matter?
Whilst knee crepitus is often a symptom of patellofemoral pain syndrome and osteoarthritis, no research to date has shown a causal link between the crepitation noise and actual joint pathology.
Most people experience one of four types of crepitus. The first occurs when a tendon snaps over a bone. It can be palpated and is often described as a hollow clunk.
The second occurs inside the joint when the two joint surfaces separate. A vacuum is created forming gas bubbles in the joint fluid. When these pop a loud crack is of- ten heard. One study showed no signs of joint arthritis after years of habitual knuckle cracking.
The third cause is when patellofemoral movement is not smooth. This can cause a fine crunching noise and can be measured with vibration arthrography. Vibrations are decreased or lost in joints with osteoarthri- tis probably due to decreased joint lubrication. The fourth occurs when joint fluid is pushed behind a slightly rough patella surface as the knee bends.
It is good to distinguish what type of cracking your knee makes. If it is not painful and falls into one of the above categories we should see crepitus not as a sign of joint pathology but as a sign that our joints are mobile and well lubricated.
For the fitness of you.
Linda Reilly