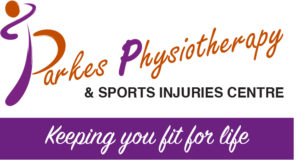 Do you sometimes feel a pain in your hip or the outside of your knee after sitting for a while? Maybe when you stand up or when you run? It could be that you have a tight Iliotibial Band (ITB).
The ITB is a thick band of fascia that runs down the outside thigh. It starts at the top of your pelvis, runs over the hip and attaches to the outside of the knee. It also attaches to some of the buttock and hip muscles allowing it to co-ordinate how these muscles work to stabilise the hip and knee. Fluid sacs, called bursae, located at the hip and knee, provide cushioning between the ITB and the bones beneath. If the ITB is tight it can irritate the bursae causing inflammation and pain.
An inflamed bursa at the hip is called a Greater Trochanteric Bursitis and at the knee it is known as ITB Friction syndrome or Runners Knee.
The ITB shortens when sitting for prolonged periods. It can also tighten if the muscle is overworked. This occurs with sudden increases in exercise load or volume or if pelvic control is poor due to weak hip and glute muscles.
Because the ITB is a thick, fibrous band rather than an elastic muscle it requires a longer lighter stretch than most muscles. The use of a foam roller can also be quite helpful in increasing the flexibility in the ITB. A YouTube search of "foam roller + ITB" will yield videos of how this can be done.
For the fitness of you,
Linda Reilly