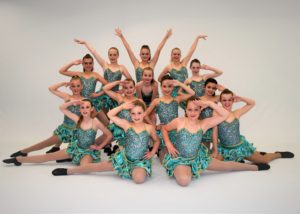 Twinkle Toes Dance Studio (TTDS) is ready for a new year of dancing with their enrolment day on Saturday, 28th January between 10am and 2pm.
Principal Breanna Grebenc said: "2016 was a hugely successful year for TTDS and we are looking forward to 2017 when we will commence new classes for R.A.D. bal- let exams and extension classes for those who are already skilled dancers to further their skills."
Twinkle Toes Dance Studio offers a range of classes for ages 2.5 years and up. Classes include Ballet, Pointe, Jazz, Tap, Contem- porary, Hip Hop, Boys only Hip Hop, Musi- cal Theatre and Acro. The staff at Twinkle Toes Dance Studio is focused on providing technical, fun and safe dance tuition to the dancers of Parkes, so that they can share their love of dance with the local community. Class timetables and enrolment packs are available now – just contact Breanna by phone, email or Facebook, or come in on enrolment day to meet the teachers, see the studios and enrol. Dance shoes and uniforms will also be available for or- der and purchase on the day.
TTDS can be contacted by phone on 0439 229 976, email at ttdsparkes@gmail. com or their Facebook page facebook. com/twinkletoesdancestudioparkes.