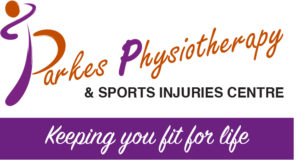 The research is clear. Sitting too much is seriously bad for your health. We are now seeing that people who spend most of their day (8+ hours) sitting have doubled the risk of cardiovascular disease and an increased risk of diabetes and early death.
Whether it's time spent sitting at the office or school, driving, eating or watching TV, a sedentary lifestyle causes serious threats to your health. Additionally, sitting a lot burns very few calories and many studies have linked it to weight gain and obesity.
Human bodies weren't designed to sit all day, they were designed to move. Muscles and bones both require regular movement or low level activity to maintain strength and help prevent osteoporosis. Reducing sitting time is linked to a lower risk of cardiovascular disease, heart attack and reduced incidence of neck and lower back pain.
It's a common misconception that exercise can compensate for prolonged sitting. Even if you exercise for 30 minutes four times per week, you are still subject to the negative impact of too much sitting. This is a major problem for office workers since they spend most of their day sitting. Low intensity activities like standing and walking are more important than most realise.
Fortunately the use of standing desks is becoming increasingly popular. Standing desks allow you to alternate between sitting and standing. You can either get a kit that allows you to convert your existing desk to an adjustable desk or better still replace it with a sit- stand desk. For optimum health benefits it is recommended to alternate between sitting and standing every 30 minutes.
For the fitness of you,
Linda Reilly