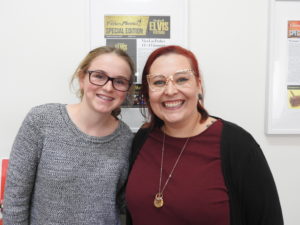 Last week I was part of the Parkes Phoenix while I carried out my work experience. During my time I gained a lot of knowledge, had fun and experienced lots of new things. I got to know what the Phoenix is all about as well as learning the processes in and behind it. I met lots of new people and clients through selling advertisements. It was
fun spending time with the clients and getting to know them and their business.
I really enjoyed the photography work I did taking photos for the Parkes Phoenix Instagram page. I also really loved being a part of the Be Seen column and the Question of the Week. While I was at the Phoenix, I saw the processes of printing, interviewing, creating feature ideas and selling advertisements, which I enjoyed the most.
I would like to thank Sylvie and all the other girls within the Phoenix group for giving me the opportunity to spend my work experience with them and for all the knowledge I gained in many different ways.
By Josie Thomson