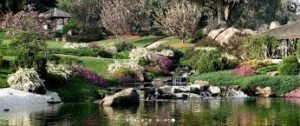 Climate Smart Innovation
Climate Smart Innovation for the Central West is a conference being held in Cowra on 18th and 19th April exploring the future of agricultural practices. The conference will showcase the latest in the region's agricultural, environmental and conservation projects. It will promote new and sustainable production methods for land production and environmental stakeholders in the Central West.
Major speakers at the conference include Mick Callan of Central West Councils Environment & Waterways Alliance who will speak about Environmental Protection Projects in the region. Mick is the current winner of the Jo Ross Memorial Award for his contributions to the environment of the Bathurst Region for implementing projects such as "Racing to Save the Mount Panorama Woodlands" and "Protecting and Connecting Bathurst Copper Butterfly Habitat".
Dr Paul Gibson-Roy, the Lead Scientist for Greening Australia will be speaking about "Bringing native biodiversity back into rural and urban landscapes", which will touch on both ecology and amenity and the techniques used. Paul will speak about how native species are not only used to reduce soil or water surface loss but are also useful in farming systems for fodder or for their integrated pest management attributes.
A visit to one of the country's leading dairy, "Moxey Farms", will also feature. See how the farm of 6,000 cows manages innovative technology to run sustainably, including a tour of their new bio-digester which is turning farm waste into fertiliser.
Kristy Good, the Splash Program Coordinator for Sydney Water will be running a workshop on "Living Waterways Framework", providing participants with the skills to identify, design and promote solutions for water sensitive urban design strategies.
For more information and to register, contact Cowra Council on 02 6340 2040 or go to www.cowracouncil.com.au
Re'lish Home And Living
Re'lish Home and Living is a home décor boutique in Cowra. The store offers a range of homewares, gifts and associated products, including locally sourced produce. Re'lish Home and Living was nominated in the Cowra Business Awards for 2018, as a business that is integral to Cowra, provides an exemplary product and/or service, and continues to leave a legacy of very happy customers through sound, efficient and ethical business performance.
As Mother's Day is coming up soon, the store has stocked a range of items including Glasshouse Candles, as well as inspirational books, notecard sets, jewellery, and scarves. Brands include Gingerlilly Australia, Cadelle Leather, Najo, Swarovski, Ruby Star Traders, and Tea Tonic. Drop in any time between 9.30am to 5.30pm, at 9A, 95-109 Kendal St, Cowra.
Cowra Tourism Centre
Cowra is a town steeped in rich history and culture, from the beautiful rolling hills of the Cowra Japanese Garden to the solemn site of the great POW Breakout, history and culture are an integral part of what makes Cowra beautifully unique.
With friendly locals, exquisite local wine and produce, a great range of accommodation options and so much more, Cowra truly is the great escape, a town that is just begging to be explored.
For history buffs, a visit to Cowra's POW Campsite, War Cemeteries, and famous POW Hologram at the Cowra Visitor Information Centre are a must! Ring Australia's World Peace Bell located just outside the Cowra Council Chambers and take a walk around Cowra's tranquil Japanese Garden and Cultural Centre.
There is a little something for everyone in Cowra, with plenty of events on throughout the year including the Sakura Matsuri Cherry Blossom Festival, the Cowra Christmas Street Festival, the Cowra Wine Show and so much more! A full list of events is available at the Visit Cowra website at www.visitcowra.com.au/events. For further information on Cowra contact the Cowra Visitor Information Centre at 02 6342 4333 or email info@cowratourism.com.au.
Japanese Gardens
The Japanese Gardens are a significant cultural, architectural and historical feature of Cowra and the Central West region. Ken Nakajima designed the Kaiushiki (strolling) garden to embody the entire landscape of Japan, where every bend takes the visitor on a voyage of discovery: the striking hill representing Mt Fuji; manicured hedges cascading across the garden like rolling hills; streams flowing like rivers; and ponds glistening like inland lakes and the sea – ponder a moment or feed the koi. Special features of the garden include: a Bonsho bell; traditional Tatami room; an authentic open air Tea House; Bonsai House; Giftshop and Café.
Friends of the Garden are treated to a range of benefits including: 12 months unlimited entry for member/s plus one guest; free entry to special events; 5% discount in gift shop; discounted group rate for additional guests; and will also receive the quarterly newsletter. Individual Pass – $50 (incl GST), Family Pass – $60 (incl GST).
Hippity Hop
Hippity Hop Kids is a family owned Boutique and online store located in Cowra. This unique store attracts many people from near and far, offering special children's items – not only clothing, but also a range of accessories, toys and fabulous decor items for their rooms.
The owners take pride in personally selected products and friendly service, and hope to make your life a little easier by being able to shop for all of your favourite brands in the one spot.