Enjoy A Meal In The Only English Manorial Village In Australia


CIRCA 1935 is located in the former Bank of NSW building in Greenethorpe, a pur- pose-built village. It was established in 1908 to house share farmers who worked on Iandra, the nearby pastoral estate owned by George Henry Greene. The vil- lage was based on the English manorial system, and is the only known settlement of its kind in Australia.
CIRCA 1935 is listed in the National In- stitute of Architects' register of significant buildings in Australia. It was purchased by the present owner in late 2015 and has been lovingly restored to its former glory. It features high ceilings, cedar doors, archi- traves and picture rails, original fireplaces and mantels, and mostly original light fittings.
It now houses the local post office, an up-market café and a small guest house with three rooms plus shared bathroom, sitting/ TV room, tea and coffee making facilities and a bar fridge.
The café seats up to 24 people inside and a further 24 in the attached courtyard. The menu is seasonal and contains old favourites, mediterranean and Asian influ- ences. Larger groups can be catered for in the nearby Soldiers' Memorial Hall, by prior arrangement. History talks and walks in the village can also be arranged, as well as group bookings to visit nearby Iandra Castle. At CIRCA 1935 stepping back in time never tasted so good.

All You Need In A Hop, Skip And Jump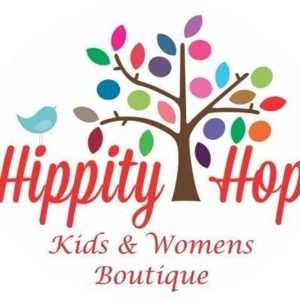 Hippity Hop Kids is a family owned kids and women's boutique and online store in Cow- ra. It was first created by Christine Hamer in 1997 as a small shop in Macquarie Street. It quickly outgrew the quaint setting and moved to the top of Kendal Street where business thrived.
After 14 years the shop was sold in June 2011 to Skye Muddle. She moved Hippity Hop Kids to the fresh and funky location she created at 7 Kendal Street. With the com- mitments of a growing family Skye sold Hip- pity Hop Kids to Sam Edwards in December 2013.
Thanks to the inspiration and hard work of these women Cowra has a unique store that attracts many people from near and far offering special children's items – not only for them to wear and look absolutely divine in, but also to offer a range of accessories, toys and fabulous decor items for their rooms. The shop also stocks the very popular Eb & Ive range (one size fits all) of clothing and accessories for women. With the introduction of the new webstore, all Facebook 'likers' have access to readily available INSTOCK products as well.
Sam says she takes pride in personally selected products and friendly service, and hopes to make it easier for clients where they can shop for all their favourite brands in the one spot. "So grab a coffee, put your feet up and enjoy a leisurely tour of our store."