Aviation Stories In A Truly Historic Aerodrome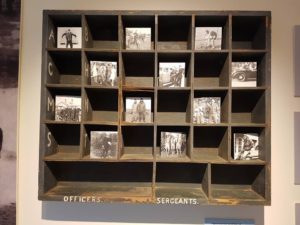 The aerodrome at Narromine, 40km west of Dubbo, has recently been upgraded and greatly expanded. A new 500m2 wing has been added, which includes several aircraft, innovative lighting and a large screen for audiovisuals.
The museum, housed in one of Australia's most historic aerodromes, tells the centurylong story of aviation in the region through memorabilia, photographs and documents.
The story starts in 1919, when the Great Air Race from England to Australia was won by the Smith brothers in their Vickers Vimy. The Department of Defence looked for suitable refuelling places between Darwin and the finishing line in Melbourne, and Narromine was originally the only site selected in NSW. Thousands of spectators turned up at what was then a paddock to see the aircraft land, and the town was instantly on the world aviation map.
Displayed in the museum's new wing are three aircraft believed to be unique in the world: the only flyable replica of the 1907 Wright Flyer Model A (2005); an original Corben Super Ace homebuilt (1938), and an original Hawkridge Venture glider (1953). Some other exhibits include: 1916-39: The time of the 'barnstormers'. What is now Australia's oldest regional aero club hosted such visitors as Sir Charles Kingsford Smith, Jean Batten and Arthur Butler, as well as some of the country's best-known air pageants.
1939-45: War brought flying training units and a top-secret British bomber squadron to town. Of nearly 3,000 pilots trained here, some 30% did not return from the war. 1945-present: The post-war period has seen Qantas pilot training, world-class gliding, a vibrant aero club, and ultra light flying.
You can also see interesting artefacts and collections, including the Narromine Aero Club's 1930s scrapbook that has survived war and flood. The Vic Hall collection: thanks to Narromine Post Office worker Vic Hall who had a passion for aviation, photography and drawing during the 'barnstorming' era of the 1920s and 30s, a rich record of the air visits and pageants of that time were preserved.
The museum is open six days a week from 10am to 4pm (closed Tuesday). Entry is $7 adult, $5 child/pensioner. Contact number 6889 7131 (Museum), or 0407 459 581 Beryl Hartley.