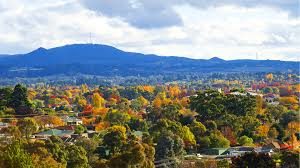 HANDMADE QUALITY JEWELLERY
Your natural beauty can be complimented with the right choice of precious metals and gemstones. At Second Chance Collectables in Orange you can select from a range of quality rings and jewellery handmade in Australia from quality gold and natural gemstones: rubies, emeralds, sapphires, aquamarine and of course diamonds.
All handcrafted by one of Australia's longest established manufacturers of quality jewellery! Engagement rings, dress rings, bangles, bracelets, neck chains and earrings. Visit Second Chance Collectables at 149 Peisley Street Orange, phone 6369 1513 or email second.chance@bigpond.com
FAIR TRADE ETHNIC CLOTHES AND GIFTS
If you shop with your conscious, Cinnabar in Orange is the place to go to find well sourced ethnic clothing and gifts. "We always try and source fair trade products, and if possible from the same ladies if not village," says Nyasa from Cinnabar. "We keep a wide variety of mixed price items so there is hopefully something for every budget including locally made items." To round off an enjoyable shopping trip, why not enjoy tea or coffee and a slice in the courtyard?
YOU NEVER KNOW WHAT YOU MIGHT FIND
Eclectic Orange has a mix of new and second-hand furniture, home decor, clothing and accessories. If you're into funky, retro, vintage or industrial, Eclectic is the place to go. Maybe you'd like to find a one-off piece, or you're intrigued by unusual items. Everyone likes to find a unique piece, whether it be for the home or yourself. Eclectic Orange is a store where you never know what you might find.
BE TEMPTED BY WORLDLY TREASURES
At Wordly Treasures you will discover a treasure trove of beautiful crystals, fossils, giftware and unique jewellery sourced from around the world. You will find semi-precious stones of every colour, unusual silver pieces and quality statues.
HYPNOTHERAPY CAN CHANGE YOUR LIFE
At Transform Clinical Hypnotherapy you will be assisted to change your life. "Our desire has always been to successfully guide our clients into thought changing processes using hypnosis," says the owner. "We have 10 years combined hypnotherapy experience and a wealth of knowledge for our clients to draw on for change."