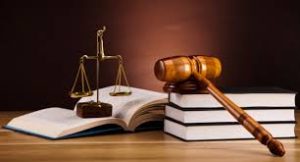 Sentencing Options – Part 2
The second part of the series explaining the range of penalties available to Magistrates. Dismissal and conditional discharge under Section 10. Section 10 of the Crimes (Sentencing Procedure) Act 1999 gives the court the discretion
to find a person guilty of an offence, but discharge that person a conviction. This means the defendant will not have a criminal record. The court will take into account the person's character, antecedents, age, health and mental condition, the trivial nature of the offence and any other extenuating circumstances when determining whether to grant an outright dismissal.
Intensive Correction Orders (ICOs) ICOs are an alternative to a sentence of imprisonment and can be made when a court is satisfied that no sentence other than fulltime imprisonment is appropriate for an offender, and that the sentence is likely to be for two years or less. Instead of full-time custody, offenders are managed in the community
by the Community Corrections division of Corrective Services NSW. The two major components of ICOs are:
• supervision by a Community Corrections Officer who monitors the offender's behaviour and address rehabilitative needs;
and
• community service work of 32 hours of unpaid work in the community each month.
Full-time Imprisonment /Home Detention. Full-time imprisonment should always be  the sentence of last resort for courts, with the maximum available term of imprisonment of two years. Home detention may also be an option.
If you have questions on the Marriage Law or anything else, please contact any of our Solicitors at Matthews Williams.