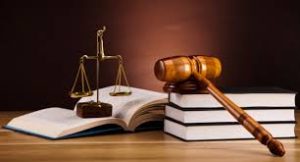 Enduring Powers Of Attorney
Powers of attorney have been around since 1500 or thereabouts. An enduring power of attorney authorises another person chosen by you to make decisions for you on legal and financial matters. The main difference between a general power of attorney and an enduring power of attorney is that the latter remains valid even if you become mentally incompetent.
You can limit the powers that you give to your attorney, and you can limit it in time to be revoked at any time, provided you are mentally competent to do so.
You can appoint one or more persons. If you choose more than one attorney, you must decide whether they can act jointly or severally. Jointly means they must act together. Severally means each attorney can make decisions by themselves and bind all other appointed attorneys. There are no set rules on whom you can appoint but there are rules against the attorney giving gifts to themselves. Attorneys are trustees and they must not intermingle the principal's monies with their own. Breach of these rules might see criminal prosecutions.
An enduring power must be witnessed by a Solicitor, Barrister or the Registrar of the Court. In each case the witness must not work for, or have any close connection with, the person appointed as the attorney. The power of attorney lasts until you die; you cancel it (you have to be mentally competent to do this) by tearing it up and notifying the attorney that it is cancelled, you become bankrupt; or a court cancels it.
This is a complex legal field and is becoming an essential legal document. Feel free to call us for any legal matters.