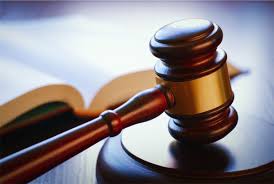 Incapacity…Physically And Or Mentally
What might happen when you become unable to look after yourself is something that most people do not want to think about. While that is understandable, not having instructions in place can have unwanted effects.
Most people know about making a will and having instructions in place for when they die, but planning for being incapacitated in some way is very often overlooked. Unfortunately, although you might be incapacitated in some way and cannot attend to things like paying your mortgage, keeping the car registered and so on, these things do not go away. Doctors and other professionals cannot make decisions about how to treat you and keep things in order when you cannot do so for yourself.
That is why it might be wise to draw up a set of instructions, to be carried out by a trusted family member, friend or professional, about how to manage your financial affairs and health decisions when you cannot. There are any number of reasons why you might not be able to manage: age, sickness, you are going overseas on your trip of a lifetime to climb Mt Everest…
In New South Wales you can appoint someone under an enduring power of attorney to look after your finances and an enduring guardian to make decisions about your health. Both documents are enduring in that they can operate even when you cannot. Both can be tailored to suit the level of care that you think you might require.
If you think that you, or a member of your family, might benefit from this sort of planning, we at MATTHEWS WILLIAMS can help you not only with the formalities, but with advice about the sorts of matters that might matter. Do contact us.