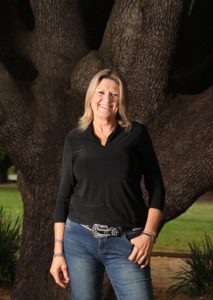 After almost 40 years of addiction, all she saw in the mirror was a sad, angry, overweight, unemployable and ugly person with no self-respect. "I hated that reflection." Fast forward 20 months and you meet 52-year-old Robyn Lewis – a picture of health and fitness. She has found a purpose in life and many people guess her to be six or seven years younger than her age.
You'd look far to find a more contrasting before and after story which Robyn is now using to motivate others tackle the long road to recovery to living a fulfilling life. "I grew up in a very violent home with an alcoholic father. I only found out after his death that he was also the victim of domestic violence as a child."
At 15 Robyn turned to drugs and started using marijuana, which was followed by drinking and smoking. "At 17 I turned to amphetamines and at 18 ran away from home."
She had a relationship with an older man, also a drug user, "and he got me into needles, which I continued for the next 35 years."
In 2009 her partner at the time was murdered and she was prescribed an anti-psychotic drug. "I got addicted to that for four years and picked up 30kg." She was also on ice for 15 years, had developed a gambling addiction and was
drinking heavily.
"I was a complete wreck, suicidal with no self-esteem or self-respect, and very angry. I had tried all types of rehabilitation, counselling, doctors and psychiatrists. None of them worked for me."
"Those people have no clue what it's like when you've been on ice for five days not eating, drinking or sleeping. I always felt they patronised me. I had no respect for them."
The turnaround came when her new GP introduced her to the Smart Recovery program. "This program did not label me, there was no judgement and I managed my own recovery with the support of the group." "The weekly meetings focused on the last seven days and the next seven days. Through self-management I reached a point one day when I realised I did not need any drugs and threw it all in the bin."
Robyn has been clean for 20 months and her latest 'addictions' are being fit and healthy, and doing speaking engagements to tell her story.
"I have wasted almost 40 years of my life. I feel like I need to tell my story in order to help others. So many people have been really helpful. I've had so much reaction and never realised just how big the problem is." Robyn receives a lot of calls and emails from family members who are concerned about their loved ones. "People's stories and tears keep me motivated. I will never go back."
If you would like to hear Robyn she will be the speaker at the Canowindra Phoenix International Women's Day event in Canowindra on 8th March. Tickets are available by phoning 6344 1846. On 17th March she will be in Bogan Gate during Mental Health Prevent Week.
She has started a Smart Recovery group in West Wyalong where she lives. The group meets every Tuesday from 5:30 to 7pm. Contact her on 0403 523 711 or dunromin1965@hotmail.com
By Maggi Barnard