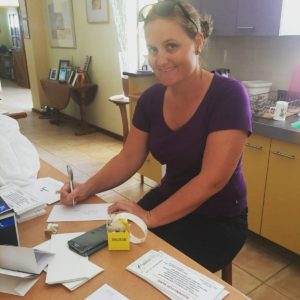 Running from the bottom of Tasmania to the tip of Cape York might sound like an impossible mission, but a resident of Birdsville in Outback Australia has set herself this challenge to raise awareness of bowl cancer.
Parkes will be part of the Running for Bums challenge with Jenna Brook running through our town on 27th March. Jenna will be covering in excess of 4,500km and plans to complete the epic journey in around four months. Her aim is to start a lot of conversations along the way. Bowel cancer is the second biggest cancer killer in Australia, and not enough people talk about it.
Jenna hasn't always been a runner – in fact she has never really been a consistent one until this idea popped into her head. In 2012 she walked 435km across the Simpson Desert, and has since finished two 250km ultra marathons at a
snail's pace. Jenna will also be spreading the message of how moving and keeping active can play an important
role in the fight against bowel cancer.
Jenna is inviting local community groups, runners, or wellness groups to organise an event for when she reaches Parkes. Contact her on Facebook or on her website at https://runningforbums.wordpress.com/.