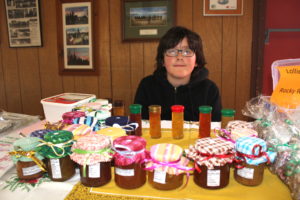 The Bogan Gate markets were well supported by ABBA festival goers last weekend.
"This is a good day. We are very pleased with the people making time to stop here," said Mardi Pierpoint, a local artist and one of 13 stallholders in the Memorial Hall.
Organiser Shelley Nutley was a little disappointed that some people did not turn up with their wares, but was still happy with the support from people driving through Bogan Gate.