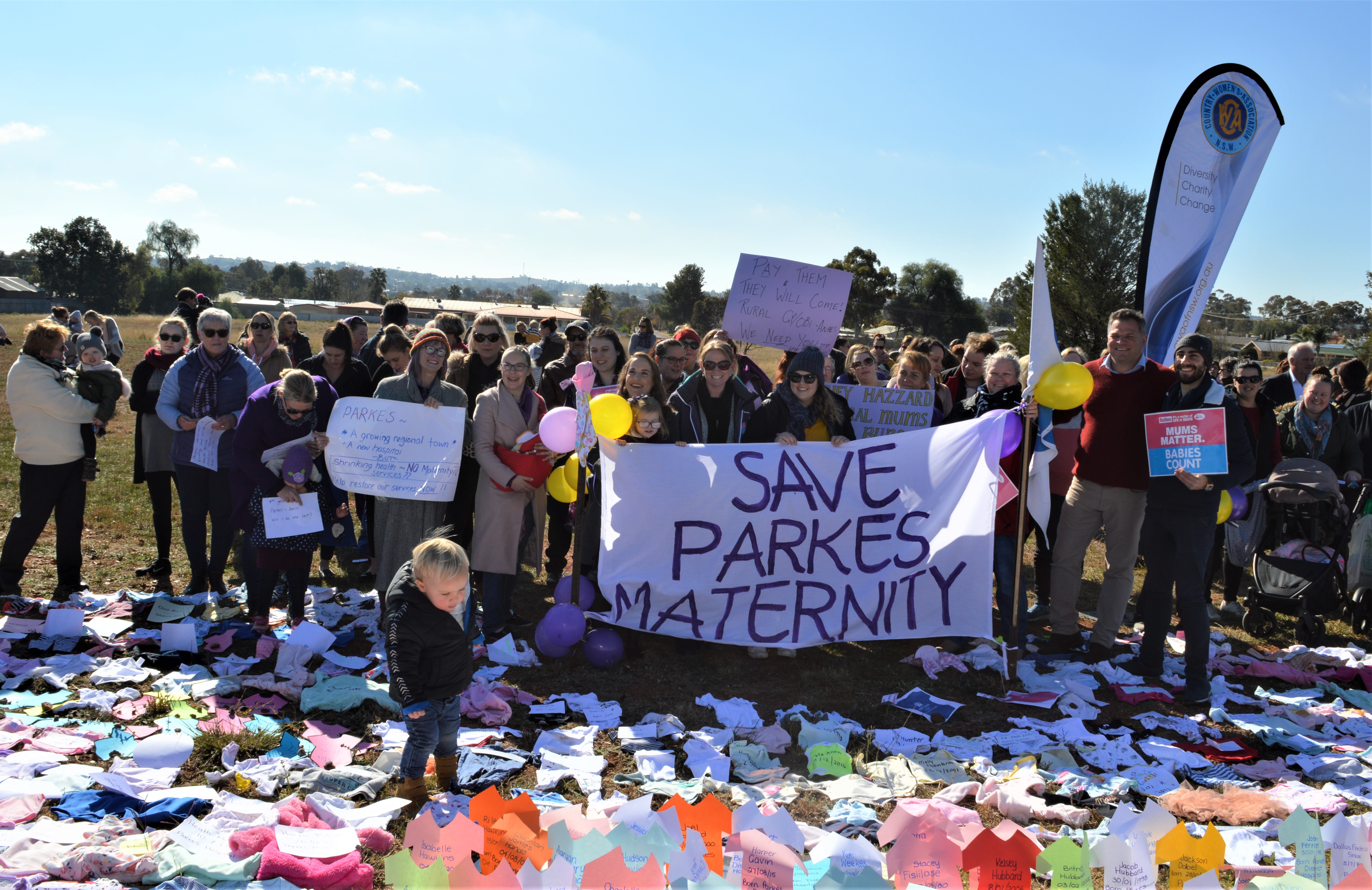 Hundreds of people gathered at last week's rally to provide a loud, clear and strong message of support for the Parkes Hospital's Maternity Unit.
As the speakers commented on the impact that the loss of maternity services would have on the local community, I was reminded of stories I heard from my mother, Leona (Lee) Ramsay, who was Nursing Unit Manager of the Parkes Maternity Ward from the early 1970s through to the late 1990s.
Although there were many positive reports of successful childbirths, I particularly remember the stories of critical situations that had developed very quickly and unexpectedly.
Some of those unforeseen situations had been as a result of people having to travel from out of town, with babies being delivered in a car, or under a bush.
I mentioned this to my mother at the rally. "Through those years there were also quite a few doctors skilled in birthing and you could rely on them and call on them at any time of day or night," my mother replied.
The current lack of qualified doctors in Parkes has impacts beyond practicality and the potential risks of having to travel to Forbes. Being able to give birth in your own community is an important part of people's lives. This is evident when people continue to stop my mother in the street to say, "thank you for delivering my son/ daughter/s," or "my mother says you delivered me," with a warm smile.
By Lisa Ramsay