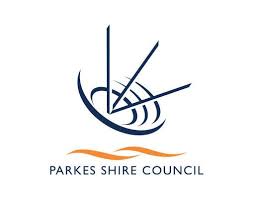 This past week has certainly lived up to the chilly mornings of winter. Henry Parkes Centre has received a TripAdvisor® Certificate of Excellence which recognises hospitality businesses that have consistently received strong praise and ratings from travellers. The recognition is a well-deserved feather in our cap for our staff and the attention they pay to communicating and promoting our great shire.
The new draft plans on public exhibition are designed to encourage investment and support future growth of the Parkes Shire. The plans will remain on exhibition on the Council website and Shire libraries until 1st July. The June long weekend is quickly approaching, and so too are the annual Parkes Picnic Races. This year's event will be held on the Saturday 11th June. You can purchase entry tickets at the Visitor Information Centre, 141 on Main or the Railway and Cambridge Hotels.
Looking for a great day out for the family this weekend? This Saturday 4th June is the Back to Bulgandramine Cultural Gathering near Peak Hill. There is free entry and lots of activities for the whole family. Enjoy music and storytelling, Aboriginal astronomy, traditional food tasting, Wiradjuri dance and language, performance on Saturday night, children's activities, including crafts and face painting. Further details on Council's website. Enjoy winter's fist official weekend.
Yours Faithfully,
Cr Ken Keith OAM