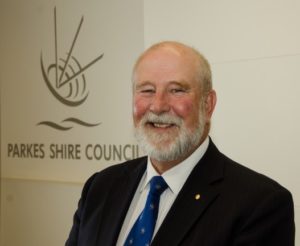 We are delighted by the announcement of funding under the Australian Government's Safer Communities Fund to enable Council to upgrade the lighting throughout the Parkes CBD, in an effort to improve safety and reduce anti-social behaviour.
This week Council facilitated the delivery of defibrillators and Red Cross training to five local sporting groups free of charge thanks to a NSW Government Office of Sport's Local Sports Defibrillator Grant Program, which was matched by Council. The program aims to ensure our local sporting facilities are equipped with the life-saving apparatus.
A reminder from our Road Safety & Injury Prevention Officer that double demerits are in force for the long weekend ending on Monday. Double demerit points apply to all speeding, seatbelt, mobile phone and motorcycle helmets offences. Officers will also be targeting dangerous driving behaviours such as drink-driving and fatigue.
In an effort to stop drink driving, our local Community Drug and Alcohol Team (CDAT) will be running a 'Win a Swag' competition at the local derby this Sunday from 1:30pm at Pioneer Oval, encouraging punters to think about alternatives to driving home after a night out. To enter simply fill in an entry form with details of your Plan B to get home.
Have a safe and enjoyable June long weekend,
Cr Ken Keith OAM
Mayor of Parkes Shire