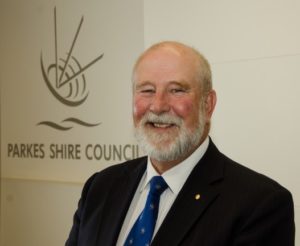 Council welcomed the news that it has been named a finalist in three categories at the 2018 Regional NSW Tourism Awards to be held in Orange on 28th July with the Parkes Elvis Festival nominated in the Festival and Events Category, Council's brand campaigns in the Destination Marketing Category and the Parkes Visitor Information Centre in the Visitor Services category.
Accolades continue with Parkes Shire Council hoping to make a splash with the Parkes Integrated Water Infrastructure Renewal Program, which has progressed to the final round of judging in several prestigious engineering award categories.
Parkes Shire Council is inviting owners and lessees of significant land and buildings to apply for dollar for dollar matched funding under their Local Heritage Fund Program. Applications close on Tuesday, 31st July.
Following the construction of the new Peak Hill Waste & Recycling Transfer Station, Parkes Shire Council will soon implement the Parkes Shire Waste Strategy at the facility. As part of the Strategy, Council will implement charges at the site commencing 1st August.
Parkes Shire is celebrating NAIDOC Week 2018 by hosting the Galari 'Mawam-Bul' Art Exhibition and series of demonstrations and workshops in the Coventry Room at Parkes Shire Council from 9-12 July. The theme
'Because of her, we can' celebrates the invaluable contributions that Aboriginal and Torres Strait Islander women have made – and continue to make – to our communities, families, rich history and to our nation.
Cr Ken Keith OAM
Mayor of Parkes Shire