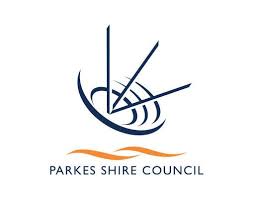 Polish your boots and pull out your hat boxes as racing returns to Parkes Racecourse this Long Weekend. Saturday 11 June will feature the running of the Coradgery Cup and Fashions on the Field. Parkes Picnic Races presents a five race program and live trackside entertainment by 'One Non Blond.'
Congratulations to the organisers and presenters of the Central West Business Summit. It's great to see such a strong focus on innovation and business development. Excellent to see the event held here in Parkes and supported by many neighbouring towns and regional businesses. Well done.
The Inland Rail progress is creating great confidence in regional Australia with welcomed comments from the Deputy PM and Leader of The Nationals Barnaby Joyce when he says the project will create a 'corridor of commerce'. It's an exciting time for Parkes with the $894M funding committed from the Federal Government and the endless opportunities posed by the Melbourne to Brisbane Inland Rail for our Shire.
In response to recent media speculation we can rest assured the Parkes radio Telescope (The Dish) will remain in operation. I have personally received assurances from the Federal member for the Riverina Hon. Michael McCormack MP that the media reports regarding the future of the Telescope were based on a narrow reading of future budget possibilities. The Parkes Radio Telescope has always been at the forefront of innovation be it helping televise man walking on the moon, assisting during the Apollo 13 mission, the discovery of over half of the 2000 pulsars known to mankind, providing a learning platform for the world's astrophysics and contributing to the discovery and implementation of the Wi-Fi technology we all take for granted today.
Whether you're a sports fanatic, culture seeking, or a socialiser, there's something for you this June long weekend in Parkes. The long weekend will be filled with a variety of events for locals and visitors alike. Explore the Henry Parkes Centre for a hit of culture and history, head to Peak Hill for a day of handmade wares, turn heads at the Parkes Picnic Races, or perch on the hill of Jock Colley Oval and cheer on the Spacemen!
Enjoy a safe and happy long weekend.
Yours Faithfully,
Cr Ken Keith OAM
Mayor of Parkes Shire