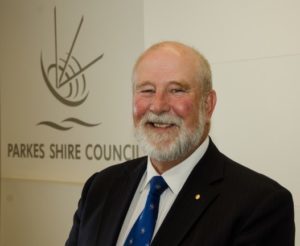 This week Council crews completed the new fitness station at Lindner Oval in Peak Hill featuring a five-station exercise area. Other improvements will include a playground with climbing equipment, a double flying fox and shade cover, seating, filtered water station and shade trees. The project is jointly funded by the NSW Government's Social housing Improvement Fund. It aims to facilitate access to free, modern and exercise-based infrastructure to increase the attractiveness of recreational space and encourage active and healthy lifestyle choices.
This week we marked Homelessness Week, aimed at raising awareness of the 116,000 Australians experiencing homelessness and develop solutions of how to combat the issue. In an effort to tackle the lack of social and affordable housing across the region and determine what action needs to be taken to better support people in need, Council will host a forum in October bringing together several agencies and community representatives.
Next week we will celebrate 10 years of the Mock Crash Demonstration. The program aims to improve the attitudes and behaviours of young drivers and passengers and is targeted at local Year 10 students in the Parkes, Forbes and Lachlan Shires. Congratulations to all who have been involved in the program over the last 10 years, in particular Melanie Suitor, Councils' Road Safety and Injury Prevention Officer. We look forward to continuing to support the program as part of our commitment to help reduce road incidents. Locals are invited to the dress rehearsal on Monday, 13th August at Parkes High School Multi-Purpose Centre at 7pm.
Remember to drop by our Council stand at the Tullamore Show this Saturday. Our staff will be at each of the Shire shows to answer any questions about Council works, services, initiatives and events.
Have a safe and enjoyable weekend
Cr Ken Keith OAM
Mayor of Parkes Shire