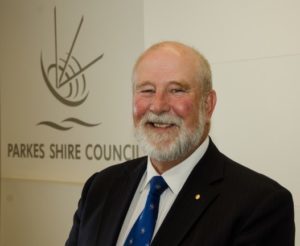 Today marks the 10th anniversary of the Mock Crash Demonstration. Part of the NOT A STATISTIC! Youth Driver Education Program, it aims to improve the attitudes and behaviours of young drivers and passengers. It is targeted at local Year 10 students within the Parkes, Forbes and Lachlan Shires. Over the last 10 years we have seen a 27% reduction in crashes involving young drivers. To mark the occasion, a commemorative book will be launched this morning.
Council is working proactively with the CENTROC Drought Committee to develop a coordinated approach to supporting drought affected community members and lobbying government for further assistance.
For information on current state and federal government relief packages contact the Central Region's Rural Financial Counsellor at www.rfcscr.com.au or phone 1800 940 404. Any rural rate payer in the Parkes Shire who is seeking confidential discussions around accessing Council's hardship provision for rates, please email us on payment. help@parkes.nsw.gov.au or phone 6861 2304.
Congratulations to the tourism team at the Parkes Visitor Information Centre (VIC) on achieving record visitation last financial year. The VIC welcomed 29,311 visitors through its doors last year, which is a 24% increase on the previous year. The number of visiting tour groups also increased by 19.04%. The increase can be attributed to a number of strategic improvements to the on-site amenities and customer service products as well as new destination marketing campaigns.
Council crews will continue work in Station Street to lay storm water pipes. The road will be closed to traffic, residents permitted, until 28th August. Thereafter, roadworks will continue on rehabilitation works with new kerb and guttering.
Locals are encouraged to drop by our Council stand at the Peak Hill Show next week. Our staff will be on hand at each of the Shire shows to speak with residents and answer any questions they may have about Council works, services, initiatives and events.
Have a safe and enjoyable weekend
Cr Ken Keith OAM
Mayor of Parkes Shire