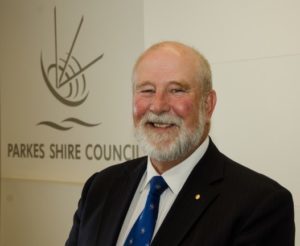 This week the Parkes Shire welcomed twelve international Consul Generals and government officials as part of a trade mission to the Central West – a fantastic opportunity to showcase the opportunities available here in Parkes, build international connections, foster relationships, and identify partnering opportunities.
As part of the trip the delegates visited the Parkes National Logistics Hub, attended the launch of the 2019 Parkes Elvis Festival, and were treated to an exclusive tour inside the CSIRO Parkes Radio Telescope.
The visit also coincided with an announcement by Deputy Premier and Minister for Regional NSW John Barilaro of a new Investment Attraction Package for regional NSW.
The 2019 Parkes Elvis Festival program was officially launched this week. This year's Festival theme is All Shook Up, celebrating Elvis' iconic song and all things '50s. Tickets are on sale now to all events, including the 2019 Feature Concert Series, featuring US Elvis tribute artist Ted Torres Martin. We can't wait to get All Shook Up in January!
Thank you to the residents, affected business operators, agency representatives and service providers who attended the Parkes Shire Drought Forum this week. Over 90 participants, attended the community forum on Tuesday, participating in group discussions with the aim for formulating a short, medium and long-term plan. Forum facilitators, Bob and Lynda from NoaGroup Consultants will collate the outputs from the forum discussions and supply to Council to draft a report for public comment.
A reminder to residents to do a spring clean ahead of the 2019 Bulky Waste Clean-up. Between Monday, 17th September and Friday, 21st September, residents currently receiving a domestic waste and recycling collection service can place waste neatly next to the edge of the kerb.
For more information about what items are acceptable, visit www.parkes.nsw.gov.au
Have a safe and enjoyable weekend
Cr Ken Keith OAM
Mayor of Parkes Shire