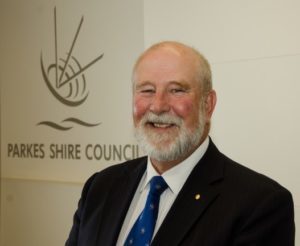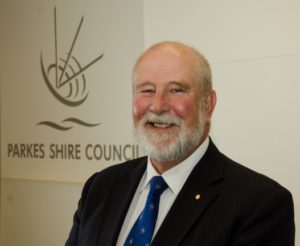 Council has been successful in receiving a $13,000 grant from the Central West Councils Environment and Waterways Alliance to facilitate site remediation around the new Water and Sewer Treatment Plants. The project is set to improve biodiversity, habitat connectivity and visual amenity at both sites.
Council crews have commenced works on the Henry Parkes Way on behalf of the Roads and Maritime Service to provide a safer road environment for motorists. Works will include widening and strengthening the road in four sections starting 15 kilometres west of Parkes. There will be some temporary traffic changes to ensure the work zone is safe, so motorists should allow for extra travel time during this work.
Business owners and operators are invited to learn about the five essential digital tools for your business marketing as part of the Digital Health Check Workshop on Monday, 22nd October. The free workshop, part of Small Business Month, will be facilitated by digital and social media expert Holly Gailbrath, who will discuss the importance of a website, Google My Business, TripAdvisor, Facebook and an email database and how these five tools can be used to propel your marketing efforts. The following day Holly will be visiting seven local businesses instore to deliver one-on-one sessions. Spaces are limited. To register for the workshop and to apply for a one-one-one session, visit www.visitparkes.com.au
Residents are invited to celebrate National Bird Week at the official opening of the renewed PAC Park Amenities on Sunday, 21st October. Council, in partnership with Central West Lachlan Landcare Inc and the National Parks Association of NSW Lachlan Valley branch, will host a free barbeque breakfast start from 8am. The project, funded by the NSW Department of Community Services Social Housing Improvement Fund, included the installation of a new shelter with two table settings, a double electric barbeque, a smaller shelter and new lighting.
Have a safe and enjoyable weekend
Cr Ken Keith OAM
Mayor of Parkes Shire