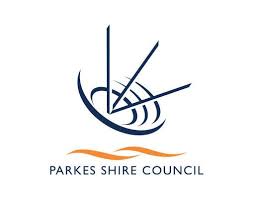 It's an exciting time for Parkes Shire's history with the new Regional Airport Upgrade officially opened and the new terminal unveiled as the Robert Wilson Terminal. Dignitaries and special guests were in attendance at the opening yesterday, including Federal Member of the Riverina Hon. Michael McCormack MP, the family of Robert Wilson OAM and Councillors.
It was a fitting tribute to our former late Mayor Robert Wilson and we were delighted the Wilson family were with us as we unveiled the terminal named in his honour. Congratulations to the Parkes Picnics Race Committee! The chilly weather didn't deter over 2500 racegoers at the Parkes Racecourse.
Other weekend events included the Scale Aerobatics NSW State Championships held at Nelungaloo Flying Field, the Peak Hill Arts and Craft Exhibition and the Parkes and District Kennel Club Show hosted the three all breeds championships at the Parkes Showground.
Another Parkes local had been added to the prestigious Queens Birthday Honour List; with the Parkes Radio Telescope's Operations Scientist, John Sarkissian awarded an OAM over the weekend. Council would like to extend their congratulations to John on his recent Order of Australia honours. Well done John and well deserved.
Yours Faithfully,
Cr Ken Keith OAM