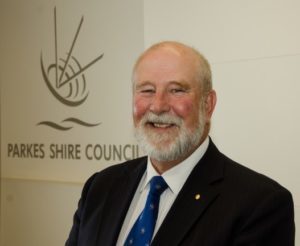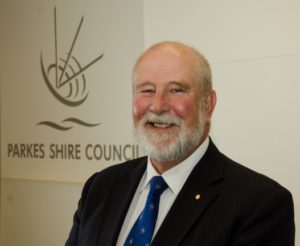 This week two of our newest recreational spaces were officially opened, just in time for the Christmas break. The ribbon was cut on the Pac Park rejuvenation project in Parkes and Lindner Oval project in Peak Hill, both projects co-funded by Council and the NSW Government's Social Housing Improvement Fund.
As part of the Lindner Oval project, new play equipment, a new shade cloth, and a new outdoor exercise station were installed. The Pac Park project included the construction of two shelters, two table settings, a double electric barbecue and lighting. Both projects aim to support and encourage our residents to head outdoors and lead healthy and active lifestyles.
Council has signed two monumental documents this week. The first, a Voluntary Planning Agreement between Clean TeQ Sunrise and Parkes, Forbes and Lachlan Shire Councils, which will deliver a $340,000 contribution per annum towards community enhancement projects once construction of the mine commences. The second, CMOC Northparkes Mines and Council have renewed a Joint Funding Agreement to extend the Parkes Shire Grants and Aboriginal Project Officer positions for a further three years. Both agreements are set to deliver a range of positive outcomes for our community.
Council's Road Safety and Injury Prevention Officer is urging locals to be patient and take care when travelling these Christmas holidays. Double demerit points will be in force for 12 days over the Christmas and New Year period, with increased police presence on our roads targeting speed, seatbelt, motorcycle helmet and mobile phone offences.
Parkes Shire Council's Administration building will close for the Christmas break today, 21st December, and re-open on Wednesday, 2nd January 2019. With 2019 only a few weeks away, a reminder to get your tickets and make plans for your 2019 Parkes Elvis Festival experience from 9th to 13th January. For all event details visit www.parkeselvisfestival.com.au
On behalf of the Councillors and Council staff, I would like to wish our residents a very merry Christmas and a safe and happy 2019.
Cr Ken Keith OAM
Mayor of Parkes Shire