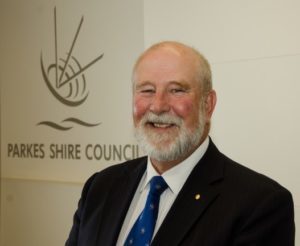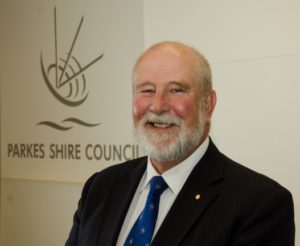 I would like to welcome our friends to the Parkes Shire for the 27th annual Parkes Elvis Festival.
Over the past 12 months our Shire has experienced one of the worst droughts on record. Events, like the Parkes Elvis Festival, provide a huge economic boost to our region and I thank you for visiting and supporting the Parkes Shire community.
I encourage everyone to Be Out There while visiting our region by exploring our tourism attractions including the world famous Parkes radio telescope 'The Dish', the Henry Parkes Centre and the Peak Hill Open Cut Experience. The team at the Parkes Visitor Information Centre can help you plan your next trip to Parkes to attend one of our many quirky events, including the Trundle ABBA Festival or the 50th anniversary of the moon landing.
We are proud to host the 27th Parkes Elvis Festival, set to be the biggest and best to date. We are excited to launch the new user-friendly Festival website. Expect to get All Shook Up with the new events, new venues and new experiences, including rock n roll dancing lessons, ukulele workshops, Elvis yogalates, and a burlesque workshop.
A big thank you to our dedicated volunteers, valued sponsors, supporters, Elvis Revival Incorporated, local businesses, community members and Council staff who make the Festival possible.
Thank you, thank you very much.
Cr Ken Keith OAM
Mayor of Parkes Shire