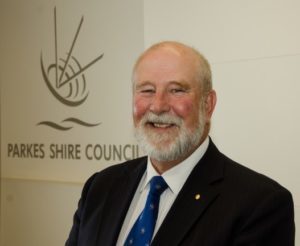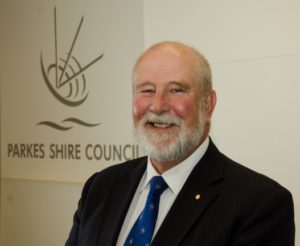 This week we welcomed Parliamentary Secretary for Western NSW Rick Colless to Parkes to announce funding under the NSW Government's Growing Local Economies Fund that will enable vital service extensions to the Parkes National Logistics Hub, including upgrades to road access, communications, powerlines, and gas connections.
For more information about the announcement, visit www.parkes.nsw.gov.au.
Following the severe storm event earlier this week, residents are being encouraged to deposit any green or mixed waste caused by the storm to the Parkes Waste Facility free of charge until close of business on Sunday. Waste disposal charges remain for all other general waste.
Level two water restrictions are now in place across the Parkes Shire, after storage levels at Lake Endeavour Dam reached the capacity trigger. Under level two restrictions, residents are only permitted to water outside the hours of 10am and 5pm, on alternate days under an 'odds and evens' arrangement. For more information about level 2 water restrictions and some handy water saving tips, visit www.parkes.nsw.gov.au.
Parkes Shire students undertaking their first year of full-time university studies in 2019 are encouraged to apply for a Jack Scoble Scholarship. The scholarship offers local students the chance to receive $2,000 – $3,000 to be put towards their tertiary studies. To apply, download an application form from Council's website and return to marie.
wyatt@parkes.nsw.gov.au by Monday 28 January 2019 at 10am.
Residents and visitors are invited to a full day of community activities this Saturday as we come together to celebrate Australia Day. For more information about the 2019 Australia Day events in the Parkes Shire, visit www.visitparkes.com.au.
A reminder to motorists to slow down, pay extra attention, and be patient when school resumes in the coming weeks. The 40km/hr school speed zone will come back into effect next week, with more police on our roads during this time to enforce the speed limit. Please also be mindful of the no parking and stopping signs around schools which are in pace to help to help keep children and pedestrians safe.
Have a safe and enjoyable weekend,
Cr Ken Keith OAM
Mayor of Parkes Shire