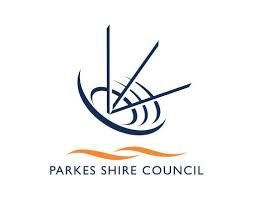 I would like to invite the community to connect with Council via our new user-friendly website and social media pages. After six months of consultation, planning, tendering and user testing, the new-look website was launched this week just in time for Christmas. Residents and visitors can keep uptodate with all the Council news and events by signing up to our e-newsletter. For more information visit www.parkes.nsw.gov.au or follow us on Facebook or Twitter.
The Tullamore Irish Festival has launched its new and improved event format for 2017, which will have a music concert focus. The lineup will have longer sets with each act playing for 1.5 hours. Tickets are on sale at www.tullamore.org.au , and are the perfect last-minute Christmas gift. There are just two more nights to enjoy the Christmas illuminations throughout town before they switch over for the 2017 Elvis Festival. From Boxing Day onward, the 12 projections will have a 'Viva Las Vegas' theme to celebrate the 25th anniversary of the Festival.
Rounding out a remarkable year, Council was awarded formal safety management accreditation by SAI Global. This means that Council is delivering best practice in WHS and providing a safe workplace for all our staff and contractors. Finally, I would like to thank the Parkes Shire community for their support throughout 2016. This year has been one of the most exciting and progressive years for Council, and I look forward to what 2017 will bring for our region. For those travelling over the Christmas/New Year period, please do so safely. I wish you all a very Merry Christmas and happy and healthy New Year.
Best wishes,
Cr Ken Keith OAM
Mayor of Parkes Shire