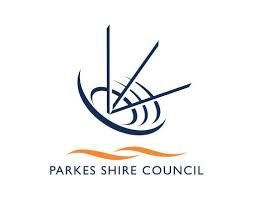 In my first mayoral message for 2017, I would like to extend a very warm welcome to our returning guests and new friends as we prepare to celebrate the 25th anniversary of the Parkes Elvis Festival with a Viva Las Vegas theme.
To celebrate this milestone a special 25th Anniversary Gala Dinner is being held on Wednesday, 11th January. Tickets can still be purchased from the Parkes Leagues Club at www.parkesleaguesclub.com.
With more than 120 individual events taking place over the five days, we are expecting to welcome over 22,000 festival-goers to town, set to surpass last year's visitation numbers. Be sure to secure your piece of history with an official souvenir program, calendar and the Festival's 25th Anniversary DVD 'This is Our Story', all available for purchase from the Parkes Information Centre, the Elvis Central Store, Council's Administration Building and other participating businesses.
These are great keepsakes to take home to show family and friends just how much fun you had at the Parkes Elvis Festival. Free Festival pocket guides are also available throughout town and I encourage everyone to pick one up and start planning your itinerary so you don't miss a thing! A big thank you goes out to our dedicated volunteers, valued sponsors and supporters, Elvis Revival Incorporated, local businesses, community members and Parkes Shire Council staff for all their hard work in preparation to the 2017 Festival – no doubt it will be our biggest and best one yet!
I would like to make special mention of the founders of the Festival, Bob and Anne Steel, whose unwavering dedication over the past 25 years has led to its success. Finally, with temperatures on the rise, I encourage all festival-goers to keep hydrated and slip, slop, slap throughout the festivities. I look forward to rock 'n' rolling with you all next week.
Yours Faithfully,
Cr Ken Keith OAM
Mayor of Parkes Shire