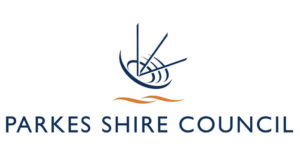 Parkes Shire residents are invited to join the conversation at the Parkes 2030 Community Workshops. Council is hosting a series of workshops throughout the Shire to encourage residents to help shape the projects that we will develop and deliver over the next 12 years. To find out more, visit www.parkes.nsw.gov.au. To register your attendance at any of the workshops, call 6861 2333.
Following the most successful Parkes Elvis Festival in the event's 25 year history, Council came together with the Parkes Chamber of Commerce to host a Community Feedback Evening. Residents and local retailers provided feedback on the 2017 Festival, including what worked well and ideas to improve the Festival for 2018. For those who were unable to attend, you can still provide feedback via elvis@parkes.nsw.gov.au.
Locals are encouraged to head to Harrison Park on Saturday, 25th February to watch this year's Local Government Touch Football Carnival. There'll be plenty of family fun, team dress ups, and friendly competition.
Congratulations to all the participants of the Summer Reading Club, who managed to read in excess of 888 books over the summer holidays. Over 200 children from Parkes, Peak Hill, Trundle and Tullamore registered for the Club, which aims to encourage a love for reading and build a lifelong library habit. The club members are now looking forward to their graduation celebration, which will be held on Thursday, 16th February at 4.30pm at Parkes Library.
Have a safe and enjoyable weekend.
Yours Faithfully,
Cr Ken Keith OAM
Mayor of Parkes Shire