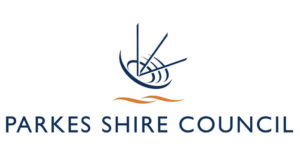 The first of the Parkes 2030 Community Workshops will take place in Alectown next week, allowing Parkes Shire residents to join the conversation about the projects that we will develop and deliver over the next 12 years. To find out more, visit www.parkes. nsw.gov.au. To register your attendance at any of the workshops, call 6861 2333.
Retail operators in the Parkes Shire will have the opportunity to revamp their retail space as part of an exciting series of visual merchandising workshops. As part of Back to Business Week, visual merchandising specialist, Carol Bagaric from AUSVM will host the Retail Revamp program on Mon- day, 27th February until Wednesday, 1st March. Over the course of the three days, retailers will learn easy tricks to transform their retail space and create a positive ex- perience for customers without breaking the bank. The program is free and is open to all businesses in the Parkes Shire. To participate, download an application form from www.parkes.nsw.gov.au/retail-revamp and return to Council by Wednesday, 15th February.
The kids will be cheering when Story Time and Rhyme Time return to Parkes Shire Library next week. The programs are perfect for pre-school aged children to make friends, enjoy stories, learn rhymes and do some craft. For more information, visit www. parkes.nsw.gov.au or call Parkes Shire Library on 6861 2309.
With the mercury set to peak in the forties this weekend, I urge everyone to keep hydrated and look out for one another. Keep an eye on your pets as they feel the heat too! Residents are reminded to conserve water by following some easy water saving tips, www.parkes.nsw.gov.au.
Have a safe and enjoyable weekend. Yours Faithfully,
Cr Ken Keith OAM Mayor of Parkes Shire