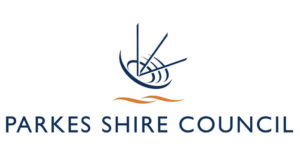 I would firstly like to thank our wonderful Rural Fire Service (RFS) for keeping watch this summer. While the Parkes Shire has avoided any major fires during this period of extreme heat, it is timely to thank all our volunteer fire fighters who make themselves available. Their services have been called upon on several occasions this sum- mer with early intervention limiting damage.
Parkes is gearing up to host the Local Government Touch Carnival at Cheney Park tomorrow. Celebrating 25 years, the Carnival attracts teams from across the state, comprising of Australian and Local Government employees, allied organisations and their families. I encourage everyone to get along to Cheney Park and cheer on the players from 9am.
Residents and visitors are encouraged to explore the quirky depictions of the Austral- ian landscapes, when Parkes Shire Library hosts an exhibition by contemporary artist and ABC journalist, Gavin Coote dur- ing March. Gavin's surreal paintings go on exhibition at the Library on 1st March, with an official opening on Friday, 3rd March at 6pm. If you would like to meet Gavin at the official opening, please RSVP on 6861 2309.
The Parkes 2030 campaign has continued its tour of the Shire, visiting the township of Trundle this week. This round of community consultation has seen a tremen- dous response from residents keen to join the conversation about what Council has planned for the future. Next week we will head out to Tullamore and Parkes. If you would like to join the conversation, register by calling 6861 2333. For those who cannot attend the workshops, complete the survey on Council's website – www.parkes.nsw. com.au.
Be safe and enjoy your weekend.
Yours Faithfully, Cr Ken Keith OAM Mayor of Parkes Shire.