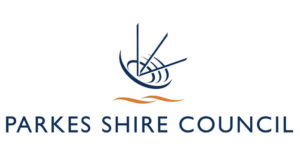 A big congratulations to the Parkes Elvis Festival for its success at the 2016 QAN- TAS Australian Tourism Awards, awarded the bronze in the Festivals and Events category. The 2016 Festival was awarded the prestigious accolade in front of 800 industry leaders and peers at a gala ceremony in Darwin last Friday. This esteemed award is a reflection of all the hard work, dedication and support that our wonderful community, volunteers and staff contribute each year to make the Festival what it is today.
Parkes Shire residents are invited to join the nation-wide effort to help conserve the environment on Sunday for Clean Up Australia Day. Community members are encouraged to gather friends, family and colleagues to join Council staff in helping to clean up, fix up and conserve our local parks, gardens and reserves. Registrations will take place at Lions Park from 8am, where they will be given a clean-up kit and allocated a site. Participants in Peak Hill can register from 7.30am tomorrow and on Sunday at the Commercial Gardens. You'll be rewarded for all your efforts with a sau- sage sizzle after the clean-up.
The community will have the opportunity to learn how to write a winning grant application at the upcoming Grant Funding Forums on Thursday, 9th March. All community groups, sporting groups, schools and other organisations are welcome to attend one of two workshops, from 2 to 4pm or 6 to 8pm at the Coventry Room. Please reserve your place by emailing ellie.odonoghue@ parkes.nsw.gov.au or phoning 6861 2398.
For those who missed the Parkes 2030 Community Workshops, join the conversa- tion via our online survey – www.parkes. nsw.gov.au
Have an enjoyable weekend.
Yours Faithfully, Cr Ken Keith OAM
Mayor of Parkes Shire