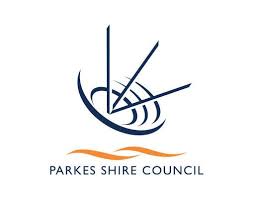 There is always a lot to see and do in our Shire and this Easter long weekend is no exception. The Tullamore Irish Festival is set to be action packed with loads of activities and entertainment for all the family. Congratulations to the organisers of the Festival which promises to be a great event.
Youth Week 2016 will be held from April 8th to 16th and to celebrate a Pop Up Cinema will travel to each township in the Shire screening free movies to our youth, and Seniors Week kicks off (1st-10th April) with various activities being organised by Neighbourhood Central. Visit our Council website to find out more details of both these events. Parkes Shire Council's new Waste Collection Service is set to start from the 4th of April, enabling residents to waste less and recycle more. This means residents that have garbage collection services will have access to three waste services – organics, recycling and general waste.
Netwaste in conjunction with Council will be providing more information to ensure all residents are confident in using the new service. Parkes, Peak Hill, Trundle and Tullamore pools will remain open over the Easter long weekend following Parkes Council agreeing to extend the season to Sunday, 3rd April. Although the community request for the season extension has been granted it's important to acknowledge the additional costs associated with the pools remaining open and we appreciate the communities' ongoing patronage of the pool. Enjoy your Easter break!